Just off the edge of the disc of the planet in this picture is Jupiter's moon Ganymede, That is the third moon out from Jupiter and was one of the original four identified by Galileo. Ganymede orbits in about 7 days.
Here is the image, click for bigger version: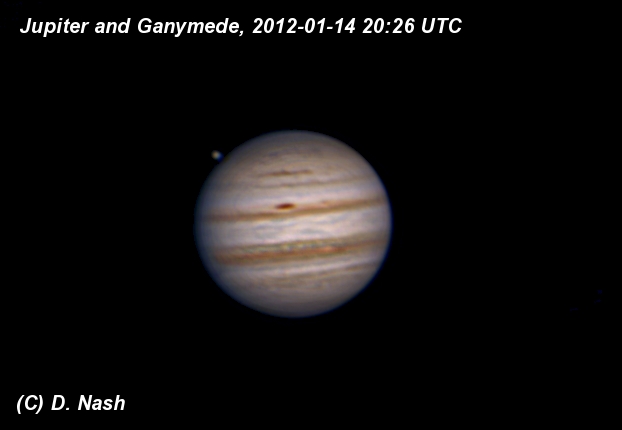 ---
Add Comment
Fill out the form below to add your own comments.
---