However after capturing 2000 frames and stacking 864 of them it turns out to be the best image of Jupiter I have ever taken.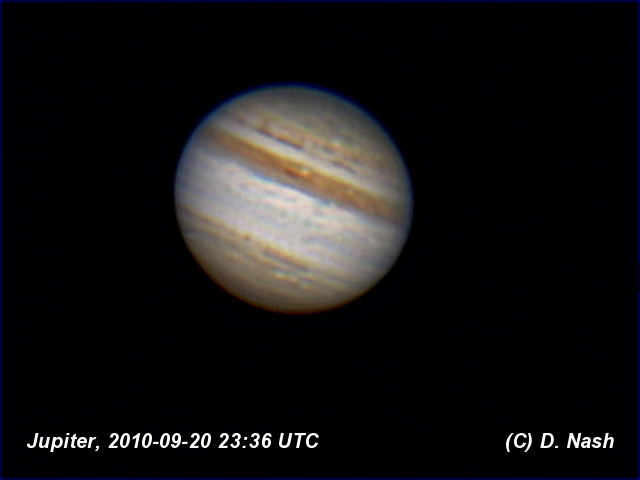 Optics: Orion Optics SPX 250 with AE 3x Imagemate
Camera: Philips ToUCam Pro 740 with Baader IR blocking filter
Processing: Align, stack, wavelets in Registax 5, light sharpening in The Gimp
Click the picture to see it full-sized, or
Here
for an enlarged view.
I have heard it said in the past that a little haze can be good for planetary imaging, now I believe it!
[ add comment ]
( 9850 views ) |
permalink
|





( 3 / 7584 )
---
<<First
<Back
| 1 | 2 | 3 |